New Patients
Insurance Information for Our New Patients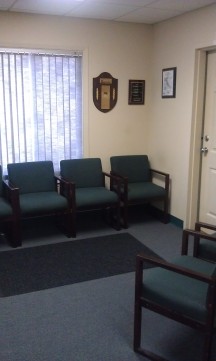 A T.E.A.M. Approach Physical Therapy Center accepts most insurance plans including:
Medicare
Worker's compensation
Managed care plans
Auto / No fault
Private insurance
Indemnity plans
Please call our office and we will help you determine your insurance coverage for physical therapy services and chiropractic care with our pre-authorization courtesy.
Referrals and Prescriptions
In New Jersey, you get direct access to Physical Therapy and do not need doctor's prescription/referral to start treatment. However, some insurance plans may require a referral from a Medical Doctor to reimburse for Physical Therapy Services.
Our referrals come from a broad spectrum of professionals and individuals:
Physicians & surgeons
Insurance case managers
Rehabilitation nurses
Fitness professionals
Industrial nurses
Important Forms
For the convenience of our new patients, you may download these forms, fill them out in advance, and bring them with you to your first appointment at A T.E.A.M. Approach Physical Therapy Center.
Our Brochure
A TEAM Approach Printable Brochure Front
A TEAM Approach Printable Brochure Back