Conditions/Injuries
Physical Conditions We Treat at A T.E.A.M. Approach Physical Therapy Center
A T.E.A.M. Approach Physical Therapy Center treats a broad range of soft tissue and skeletal problems, performs post-surgery rehabilitation, works with athletes to repair damage to joints, and much more. Feel free to have your physician contact us to see how we can help achieve healing, relieve pain, restore motion, or for any questions about how physical therapy can address your specific situation or symptoms. Our facility is equipped with everything our licensed professionals need to get you the road to better physical health.
Men and women, professional and amateur athletes, children, and older adults are referred to A T.E.A.M. Approach Physical Therapy Center for chiropractic treatment, physical therapy and rehabilitation, and therapeutic exercise for many types of conditions and injuries: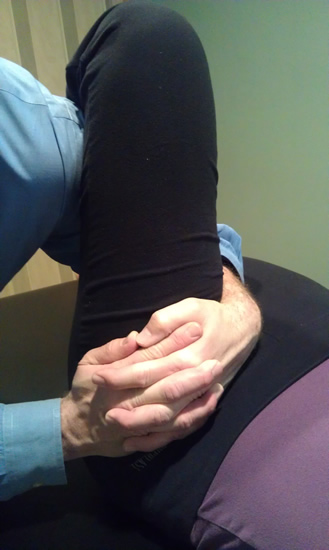 All musculoskeletal injuries and dysfunctions, including:

Back/neck pain

Arthritis joint pain

Acute and chronic tendonitis

Adhesive capsulitis

Rotator cuff tendonitis/bursitis

Leg pain, sciatica

Chronic back pain

Auto injuries

Myofascial trigger points

Fibromyalgia

Joint replacement rehab

Soft tissue mobilization

Skilled joint mobilization

Neuromuscular re-education

Spinal dysfunction

Pre- and post-surgical rehabilitation

General injuries from sports or accidents, work-related injuries, musculoskeletal injuries, sprains/strains.

Temporomandibular Joint (TMJ) Dysfunction and facial pain.

Headaches – including headache due to eye strain.

Cranial surgery, head and neck fractures, neck dislocations.

Myofascial pain, chronic pain.

Post-surgical treatment for discectomy (removal of herniated disc), spondylolisthesis (vertebral displacement).

Improper foot mechanics leading to lower back pain, lower extremity pain and injuries.

Post-surgical foot rehabilitation following bunionectomy, corrective surgery for hammer toes.

Plantar fasciitis

Difficulty walking/balance

Pre- and post-natal back pain — exercise routines to help strengthen your core.

Increase of pulmonary capacity through exercise.

Sinusitis symptoms — also relieved through postural drainage techniques.

Cardiac function – increased through exercise.

Carpal tunnel syndrome, post- and pre-surgical traumatic hand injuries.