About Us
About Dr. Robert Ruffalo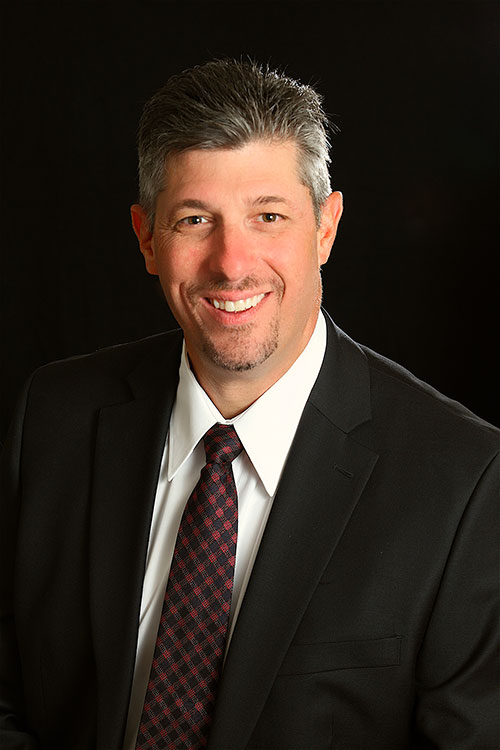 Meet Robert Ruffalo, PT, DC, CCSP, TPI CGFI-MP3, JR2, FMS Certified
A T.E.A.M. Approach Physical Therapy Center is owned and directed by Dr. Robert Ruffalo, who has been in practice for over 33 years. Dr. Ruffalo is a physical therapist (PT), doctor of chiropractic (DC), certified chiropractic sports physician (CCSP), and is also a certified golf fitness instructor/medical professional, Level 3 by the Titleist Performance Institute (TPI CGFI-MP3), and a TPI Junior Level 2 Coach (JR2). At A T.E.A.M. Approach Physical Therapy Center, he brings together his diverse expertise, vast experience, and personal interests to deliver a unique multi-disciplinary health care practice. Dr. Ruffalo specializes in manual therapy of the cervical spine and extremities and is trained in a variety of treatment approaches and techniques.
A native of Bloomfield, Dr. Ruffalo became interested in chiropractic care and physical therapy as a teenager, following a wrestling injury that was successfully treated by a local chiropractic physician. After graduating from Bloomfield High School he continued his education at Kean College, University of Medicine and Dentistry of New Jersey, and New York Chiropractic College, from which he was graduated summa cum laude and valedictorian. He is one of only a handful of dual-licensed practitioners in the State of New Jersey.
In addition to his work as a physical therapist and chiropractor, Dr. Ruffalo has a passion for educating his peers by providing continuing education courses to physical therapists, chiropractors, and insurance industry professionals. Dr. Ruffalo has taught over 150 seminars to new grads and seasoned professionals in the physical therapy and chiropractic fields through conedseminars.com. He gives lectures on various topics and has given his stress management, fitness, and motivational talks to many local organizations. As part of his commitment to sports performance, he speaks to area middle school and high school students, coaches, and parents about his Athletic Performance Enhancement program and its benefits to young athletes.
Over the years, Dr. Ruffalo has founded several companies that conduct continuing education seminars for physical therapists, athletic trainers, physical therapy assistants, and chiropractors. Many of the seminars are based on and advance the work of two medical pioneers: Dr. John Mennell, an orthopedist and founder of the joint dysfunction model for diagnosis and treatment, and Dr. Janet Travell, who founded the trigger point (myofascial pain) model of diagnosis and treatment. Dr. Ruffalo was fortunate to have lectured and taught with these practitioners and researchers.
When he isn't busy at the office, Dr. Ruffalo volunteers in several local organizations. He is past president and vice president and a member of the Bloomfield chapter of UNICO, a trustee of the Foley Field Foundation, a member and past officer of the Bloomfield Lions Club, a member of the Suburban Essex Chamber of Commerce, and a member of the National Federation for the Blind (inspired by his personal experience with three siblings who are blind from retinitis pigmentosa). He was named 2005 Chiropractor/Physical Therapist of the Year by the John I. Crecco Foundation, based in Bloomfield, for his long-standing contributions to the health of the community's residents.
About A T.E.A.M. Approach Physical Therapy Center
Full-Service Physical Rehabilitation and Physical Therapy
A T.E.A.M. Approach Physical Therapy Center, headed by Dr. Robert Ruffalo, PT, DC, CCSP provides an integrative approach to physical wellness. We offer a full range of outpatient rehabilitation services and modalities for chronic and emergent physical conditions, and pre- and post-surgical treatments, for children and adults. Our health care services include chiropractic care, physical therapy, therapeutic exercise, and manual mobilization work.
In short, we offer everything you and your family needs to recover physical strength and function, restore mobility, and to experience ongoing healing. Patients come to us for our multi-disciplined approach, experience, and personalized care after they have an injury, accident, or surgery, or to address chronic health concerns that require the attention of a licensed physical therapist and/or chiropractic physician.
Because of our ability to apply a range of wellness modalities and treatments under one roof, we are able to take our patients on our three-part path to wellness and physical recovery: pain relief, physical rehabilitation, injury prevention and maintenance. Working directly with the patient's physician, we administer treatment in the early stages of an injury to relieve pain and restore health and well-being as effectively as possible.